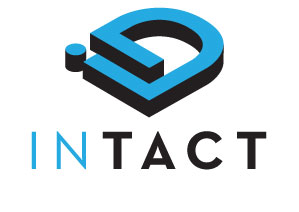 FEATURE-RICH, ALL INCLUSIVE SOLUTION. Think of all the applications needed for effective document management. Scanning software, barcode printing, auditing software, database management, copier integration, file cabinets, etc. Intact SMART has it all. With version control, inter-application connectivity, instant searching and a feature list that goes on and on, Intact SMART makes you look intelligent just by using it. Communicate with customers and clients more efficiently by sending documents to them in a universal PDF form. Save time by manipulating documents directly in Intact . Increase efficiency by having the ability to fax documents directly. Less training time for new Intact users with the more user friendly options and improved help manual. Improve productivity by allowing employees to print their documents and emails directly into Intact, bypassing the physical printing stage. Want to Know the best thing about Intact? It is affordable and it can pay for itself within the first year! Not only will you save money, you will save time as well. Intact SMART's powerful indexing utility and search engine make filing and finding information a quick and simple task.
Features
InZone Document Automation: zone recognition / barcode reading / inter-application connections.
Intact Web Services: web based access to your Intact document repository.
iPack catalog management: CD or DVD organization of offline storage.
Bates Stamping: sequential page numbering for documents or batches.
Hot Folders: provides automatic routing of documents. Supports one-touch document creation.
Key From Image: rapidly assign index values while reviewing the documents on screen.
Powerful yet designed with a user-friendly graphical interface.
Keep years of documents on-line: millions of documents instantly searchable.
Document Portability: organize documents, store them according to the situation, take them with you, or create portable CDs or DVDs.
Barcode Cover Pages: speeds up scanning process and assures more accuracy.
Divider Pages: automatically route scanned documents. Conveniently sort and scan documents while indexing them at a later time.
Templates: allow users to define different types of documents with custom values providing more relevant information.
Easy to understand: english-like search expressions let you search like a pro without being a Boolean search expert.
Role based security: you specify who has access to what information and what actions users can take.
Full auditing: see who viewed, emailed, faxed, or modified a document.
Portfolio Manager: automates cover page generation, storage location structuring, document indexing, retention criteria, and security with minimal data entry.
Works seamlessly with ISIS and TWAIN scanners, digital copiers, and multi-function devices.
Supports automated collection from digital copiers.
Web enabled with optional Intact Web Server.
Scalability: works great from one to hundreds of users.
Easy to upgrade.
Powered with industry standard MSDE or SQL Server.